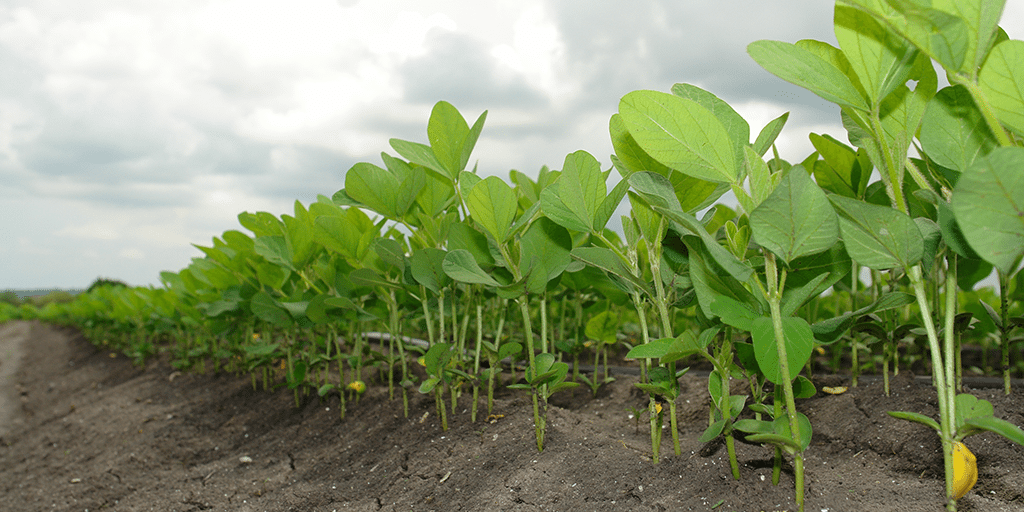 We are excited to announce that growers can now purchase soybean and alfalfa seed through Online Seed Sales! With these changes also came changes to our interface and shop options. Learn how to navigate our new shop options and buy seed online today.
The Shop Page
When you visit our new shop page, you will see the option to choose the type of seed you would like to buy.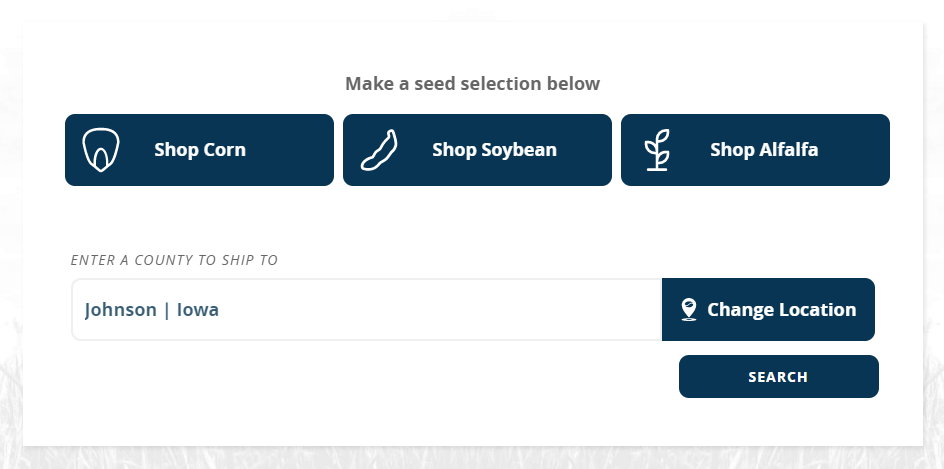 Simply click on the type of seed you are interested in, and it will prompt you to narrow your search by location and other seed-specific modifiers.
Buying Soybean Seed
If you are interested in purchasing soybean seed, click on the Shop Soybean box, as shown below.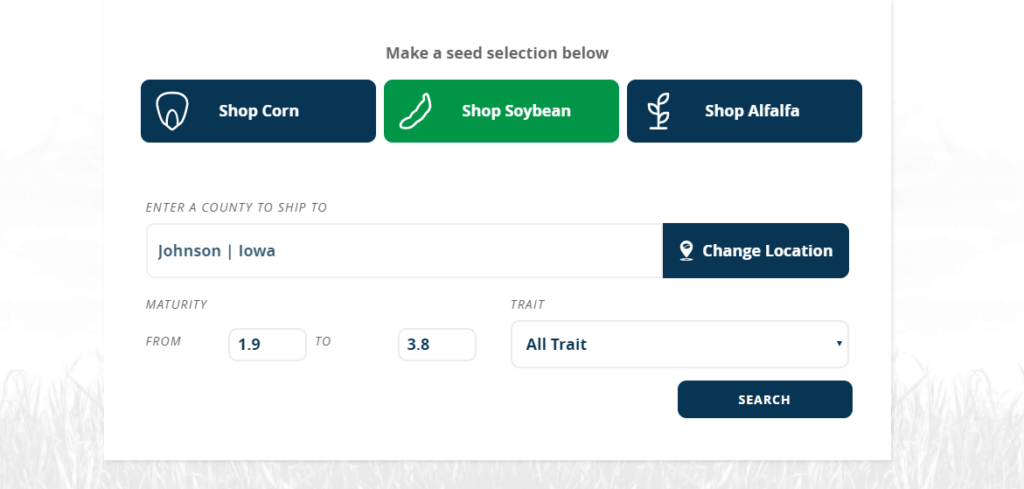 Now choose your location by county, maturity range and desired traits. Click the search button to begin browsing our soybean selection!

Buying Alfalfa Seed
To shop for alfalfa seed through Online Seed Sales, click the Shop Alfalfa button on the shop page.
Once you have clicked Shop Alfalfa, it will prompt you to choose your location by county and the trait you are interested in purchasing. Click search to view the available options.

Modifying Your Search Results
If you are interested in changing or modifying your search results, you can do so directly from the search results page.
This includes changing your trait, location or maturity. The Refine Search box also includes an option for resetting the filter. When you click Reset Filter, the search will default to show all traits and revert the maturity range. However, resetting the filter will not change your chosen location.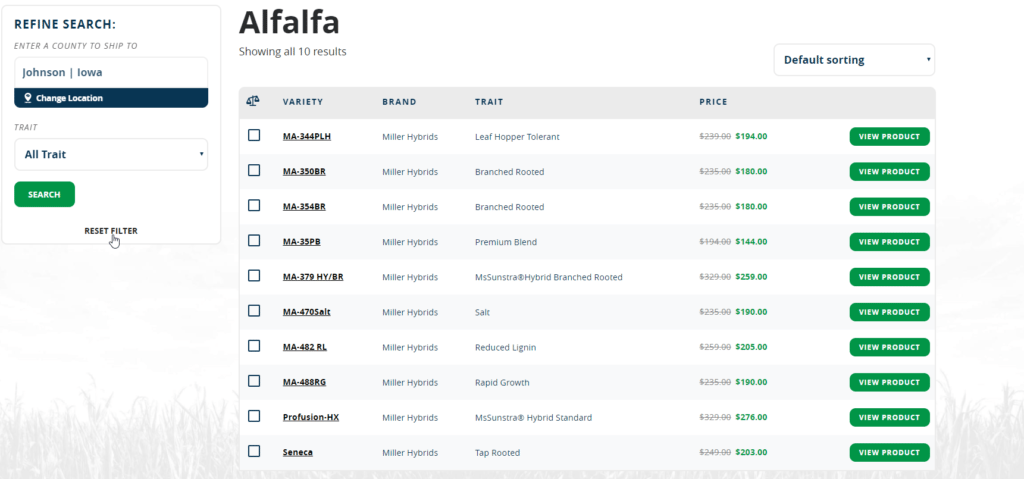 You can also sort your results by changing the default sorting option. Sorting options include popularity, rating and pricing, giving you the ability to view results based on what matters most to you.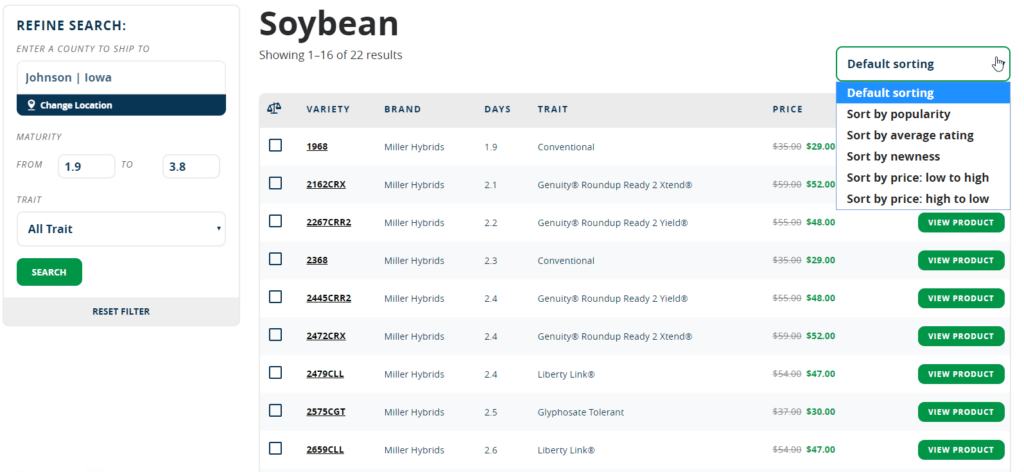 Comparing Products
As with our corn seed, you can view products side-by-side using our product comparison tool. Click the boxes of the products you would like to view, then click Compare in the upper left-hand corner of the screen.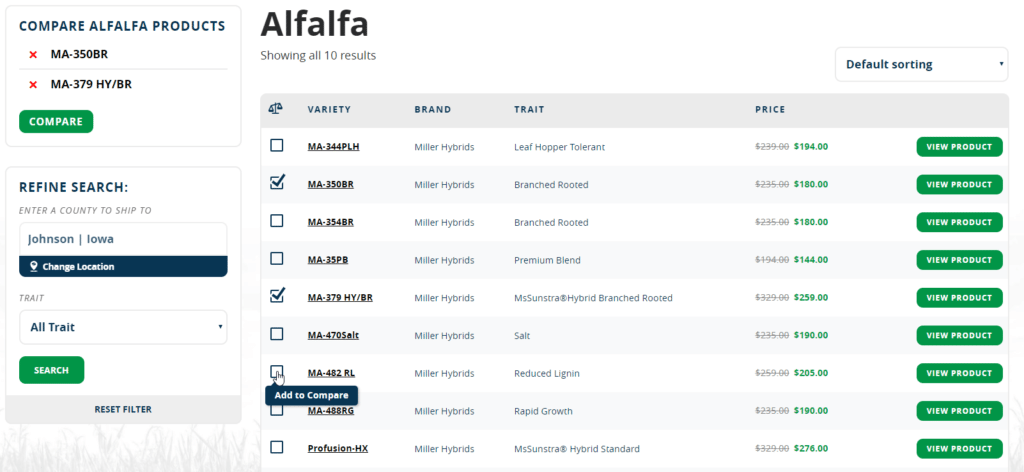 To learn more about comparing products on Online Seed Sales, view our post How to Utilize our Product Comparison Tool.
Buy Seed Online
When you buy seed online through Online Seed Sales, you are guaranteed to receive high-quality product at a great price point. Buy from local seed companies when and where you want through our online portal. Visit our shop page to get started!