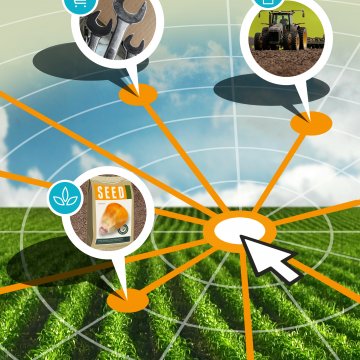 Farmers can buy planter parts, farm equipment, and even land from the convenience of a smartphone. But seeds? Successful Farming® research shows that just 4% of farmers across the United States have tried online seed sales.
Joel Davidson, however, aims to grow that number.
Davidson is sales and account lead of Online Seed Sales (OLSS), a web-based platform that allows farmers to study corn and soybean seeds from several independent regional seed companies and have selected offerings shipped directly to the farm.
"Owners of independent seed companies tend to be very entrepreneurial and open to new ideas that might help them grow their business. We help them to have an online presence," Davidson says.